Cartographic Design & Geovisualization

Spring 2018 Notes:

The special Spring 2018 offering is limited to graduating seniors. The course will be offered and open to all eligible students in Fall 2018.

General Course Notes:

One of the critical foundations of geospatial science and analysis is cartography... the art and science of mapmaking. I believe that good cartography is grounded in the well-established literature and guidelines that have been developed since early humans drew pictographs on cave walls and carved locational petroglyphs in stone, and of course the many centuries of effort that have occurred since those ancient times.

Modern cartography exists at a nexus of traditional techniques and theory of information gathering and analysis that are expressed and utilized today through computer-based technologies. The approach I take in cartography courses is to introduce fundamental cartographic concepts related to map design and compilation, and to let students explore the techniques and procedures of applying those concepts to the construction of maps. I generally do not provide "cookbook" step-by-step instruction sets; instead, I expect students to explore the capabilities of geographic information systems and other software packages and suites to solve cartographic problems and generate cartographic visualizations with appropriate guidance and intervention from the instructor.

The course uses Dent's Cartography: Thematic Map Design, 6th Edition as its foundation. Check for it at the UI Bookstore. The class will also use some additional readings from academic journals and perhaps other cartographically-oriented texts; more details will be available when the course begins. Students should expect to read a significant amount of material in conjunction with gaining experience at the keyboard with digital data management, project planning, cartographic design, and geovisualization. This is not a course where students can just "phone it in". Students will be assessed and graded on principles of data management as well as execution of appropriate cartographic design principles across a variety of workflows.

I believe that students training for a variety of careers that incorporate cartography need to learn how to be "self-rescuing cartographers", because quite often in job situations, they themselves comprise the expertise that must be consulted to undertake and complete geospatial projects. Students in this course will work through increasingly-complex applications of spatial analysis and cartographic design with a variety of data models. As an elective course for the Geographic Information Certificate program at UI, Cartography helps prepare students for a career path in GIS-related fields, whether they are geography majors or whether they are enrolled in other majors.

The prerequisite courses for Cartographic Design and Geovisualization (GEOG 390) is Geography 385 (GIS Primer) or its equivalent transferred from another institution. Cartography students are expected to be familiar with basic geospatial data models, the operation of ESRI's ArcGIS 10, and have already-in-place mastery of essential geospatial data management techniques. Students who do not have sufficient background in data management may be required by the instructor to enroll in a special section of GIS Skills Development (GEOG 402) in order to bring those skills up to par. If you have questions about these requirements, please use the "Contact The Geographer" button below to send in your query.

For further information about the GIS Certificate Program, or undergraduate or graduate programs of study leading to B.S., M.S., or Ph.D. degrees in Geography, please contact the University of Idaho's Geography Department.
​Last page update: 12/20/17
Powered by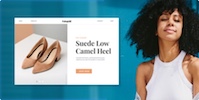 Create your own unique website with customizable templates.