Geography 404: Geospatial technology overview
This Special Topics course is an overview of different geospatial applications and some of their capabilities. It is intended for students needing credits to complete the GIS Certificate at the University of Idaho, and as such, is offered in an on-line format in order to reach students who are not physically attending courses at the Moscow campus.
Entrance to the course is by instructor permission. This is not a "first course" in geospatial applications; students must have already completed (at minimum) Geography 385, GIS Primer, or its equivalent from another accredited institution. Students are expected to be familiar with appropriate procedures for data management, geospatial data models, and basic spatial analysis. Students must also have access to a computer on which they have administrative rights and can install and manage new programs; alternatively, they must have access to a UI computer lab whose manager can install new programs. Email the instructor with your request to join the class. His address is polsen[at]uidaho.edu (replace the "at" with its symbol in your email).
The course is built around the
3rd Edition of Introduction to Geospatial Technologies
(click on title to search for it) by Bradley A. Shellito, which is both a textbook and a set of exercises. For those familiar with the Price book currently used in Geography 385, this text is heavier on the conceptual background and has shorter exercises in each chapter. Exercises will use a variety of geospatial applications which include Google Earth Pro, MapCruncher, MultiSpec, QGIS, SketchUp, and several others.
Course concepts and exercises will utilize technology from Global Positioning Systems, Geographic Information Systems, and Remote Sensing that should reinforce and build upon the concepts learned in Geography 385. It will also introduce students to geospatial applications beyond ArcGIS (as noted above) that can be used when ArcGIS is unavailable.
Powered by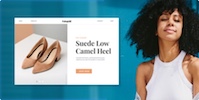 Create your own unique website with customizable templates.