Fall and Spring Semesters:

GIS Primer is a course that provides an introduction to basic concepts of and applications of Geographic Information Systems. Lectures are provided either via streaming video on-line to anywhere in the world, or live and in-person on campus in Moscow.

The course involves learning about geospatial data structures, information management, analytical techniques, and data presentation via mapping and other graphical formats. Coursework is primarily conducted through a series of exercises utilizing GIS packages on personal computers.

Students (whether on-line in summer session or "live" in regular semesters here on campus) need to be efficient at time management, effective communicators via email and written assignments, and have access to computers with the appropriate software and reliable Internet service. See below for more important details and links.

Students need to be aware that there are multiple, interwoven learning curves at work in this course: computer science aptitude, spatial landscape conceptual understanding, applied mathematics and statistics, and knowledge of the characteristics of natural landscape systems and human cultural systems. This is not a 100-level equivalent course; it is quite rigorous and demanding of attention and time. Underprepared students will find themselves spending more time on course materials, exercises, and practicals than some of their class colleagues.

Summer Sessions:

Summer sessions cover the same amount of content as during a regular semester, but do it with six fewer weeks, so summer session students will necessarily be spending more time each week in order to work through the materials, exercises, and practicals. Each week in summer is the equivalent of 1.6 weeks in a regular semester... which means that time is short and the workload is accelerated.

If you decide to undertake this course in a summer session, realize that you are committing to a considerable amount of coursework during the 10-week period. The summer version is not "easier" than a regular semester, it is just as rigorous and demanding as a fall or spring version.

​Last Updated: 09/26/18
---
Course materials

Fall 2018

: The required workbook for the course will transition to

Mastering ArcGIS

, 8th Edition, by Maribeth Price. Note that fall is transitioning to the latest edition... due to the fact that the 8th Edition sold out nationwide, we are allowing students to use the 7th Edition this fall.

Spring & Summer 2019: Mastering ArcGIS

, 8th Edition is the primary text/workbook for the course. Work completed using the 7th Edition will not be accepted for credit.

Any Regular Semester

: On-campus students will need portable storage media for data backups and also because certain course exercises will by physically turned in to the instructor for assessment. Based on the instructor's personal experience, bar-style USB Flash storage devices are recommended. Click to see an example

Samsung

drive equipped with a lanyard attachment point.

The companion textbook for GIS Primer is currently Paul Bolstad's

GIS Fundamentals

, 5th Edition. This text contains valuable deeper coverage of GIS concepts and should be obtained by anyone planning a career in GIS-related fields and/or by anyone needing a citable resource for graduate work.

​Course textbooks are available for purchase through the

UI Bookstore

.

Exercises from the workbook shall be completed on the student's computer, or on a lab computer to which the student has access. Assignments shall be uploaded into

BBLearn's dropbox

areas for each learning module. In addition to the formal workbook exercises, students shall complete a series of practical assignments using real-world geospatial data from Idaho. The Bolstad book provides deeper coverage of conceptual materials, and the Price book contains deeper coverage of the mechanics of ArcGIS; together, they provide a good foundation in GIS "theory" and applications.

Course books should be available from the University of Idaho Bookstore. The link below jumps to the Bookstore:

Computers & Software




On-Line students in summer sessions will need access to a PC workstation (or equivalent) running a recent version of the Windows operating system and ArcGIS 10.6.

Click here

for a list of system requirements for ArcGIS 10.6 on Windows computers.

Macintosh Note 01: Troubleshooting Windows installations (Boot Camp, Parallels, etc.) on the Macintosh O/S is beyond the scope of aid available from your instructor. If you are running Windows on a Mac, you will be your own IT support staff. If you have Boot Camp, Parallels, or some other VM install of Windows, you can download ArcGIS from the UI servers and run it on your Windows OS within Mac OS.

Macintosh Note 02: There is apparently a version of ArcGIS available through a commercial on-line portal. Your instructor cannot provide direct support for ensuring that this portal will function properly for you, since it is not part of the State of Idaho's contract with ESRI. It is, however, available to people who want to purchase a student license.

Click here

for more information.

During regular academic sessions in the fall and spring here on campus, students will be able to use our 22-workstation Geospatial Computing Lab, located in McClure Hall for their scheduled lab sessions. The ArcGIS software suite is also available in other UI Open PC Labs here on campus (such as in the Library), and students are also able to install the software on their personal computers if they wish.

Course participants should already be comfortable using computers for everyday tasks and be willing to experience and learn how to use powerful, graphical user interface programs to manage a variety of data formats. Students lacking a good foundation in computer science and general knowledge about human systems and landscape processes may experience a steep learning curve in this course.

University of Idaho students can download and install ArcGIS from the portal at the links below:

gis certificate @ UI

The GIS Primer course provides an introduction to geographic information systems. It is intended as a foundational course in GIS concepts and applications, and is taught as a career-oriented course that blends conceptual theory and practical techniques.

Students will have the opportunity to learn principles of efficient data management using several different data models and a variety of qualitative and quantitative analytical processes. Instruction also includes cartographic design, spatial analysis, metadata creation, and elements of remote sensing analysis.

The University of Idaho Geography Department offers more courses for greater breadth and depth of GIS knowledge and applications, and administers a GIS Certificate Program for students and professionals who are not able to complete a B.S. or M.S. degree in Geography. Click on the link below for more information:
Powered by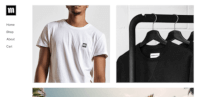 Create your own unique website with customizable templates.